Rustics
for excellence
Whit 21 years of experience in the rustic furniture industry, our three generations of carpenters combine both artisan and modern techniques of manufacture, to guarantee the highest quality and finishes we also provide an agile production process and a rapid response, in order to achieve the endless design possibilities we offer our customers.
Solid, Professional and Sustainable Company
The best time of orden delivery in the market
Ranging from 1 to 3 weeks depending on the season and specifications
Our own factory
Stands on 3 acres of land, 180 people working in different areas
Stock capacity
10,000 pieces
National and imported wood
3,000 square meters of raw material storage
Sustainability
is vital for us
So our raw material meets the necessary national and international governmental standards that guarantee quality products. Our strategic allies have self-efficiency in timber supply, with their own self-regenerating 43,000 hectare forest.
Four Collections
We have 4 main collections, aimed at differents segments of the market. Our collections vary in colors, designs and finishes unique for the lovers of the rustic furniture of high quality.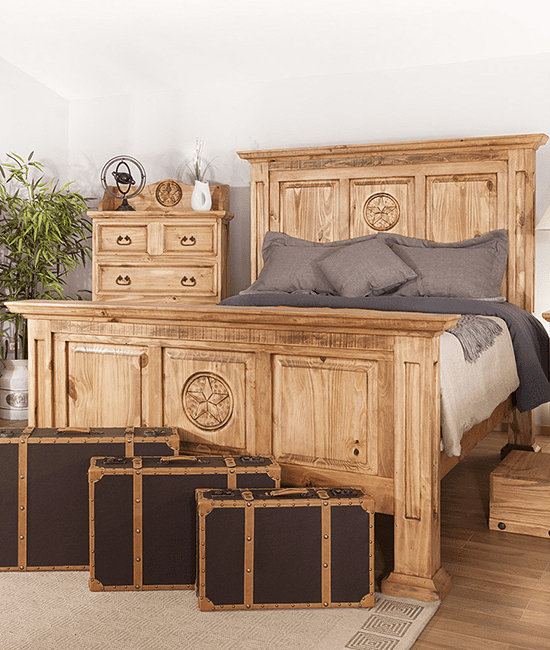 TRADITIONAL LINE


Naturalness and a sense of freedom. This line is based on natural wood of high quality, funtionality, and simplicity, that provides a pleasant and comfortable atmosphere.
Ideal for lovers of high-quality, traditional rustic furniture.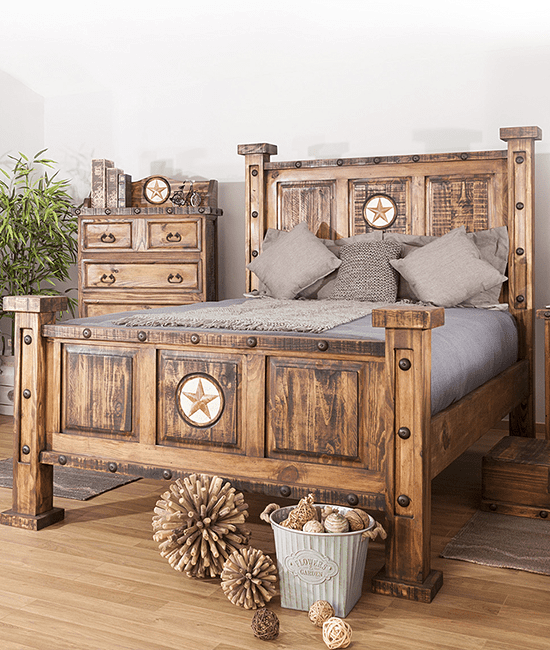 RUSTICS LINE


Reinveted features of the traditional rustic style. The colors are transformed into shades ranging from traditional to dark tones. The samll cracks in the wood and the distressed look create a subtle originality.
Perfect for lovers of rustic furniture with new designs.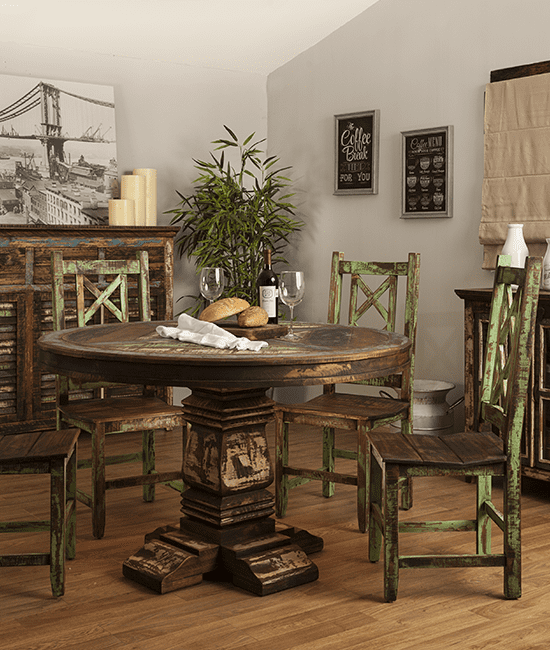 CABAÑA LINE


Natural materials and luminous colors combine with more refined shapes, to create an unforeseen elegance. Clear pastel shades, natural colors and floral motifs are what embellish our cabin line. Dark shaded are replaced by flashy and bright colors like white, cream, brown or olive green.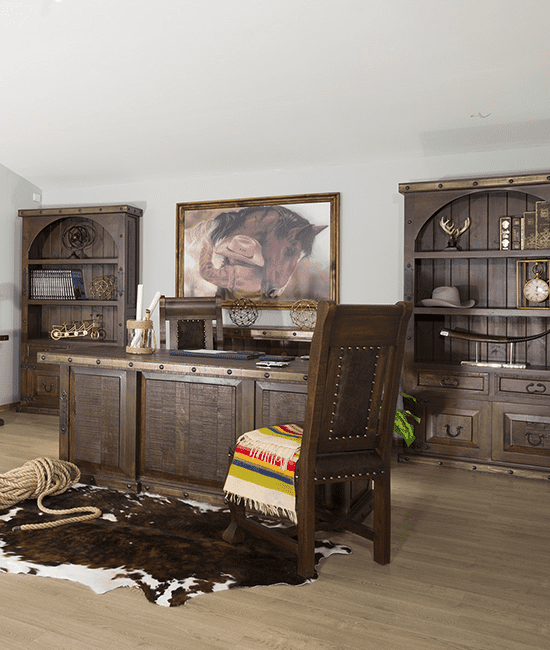 GRAN HACIENDA LINE


Sophisticated designs with leather applications and handcrafted ironwork.
Our skilled craftsmen create unique designs and finishes for those who enjoy the most elegant, formal, and sober rustic furniture that adapt to any decoration.
Finishes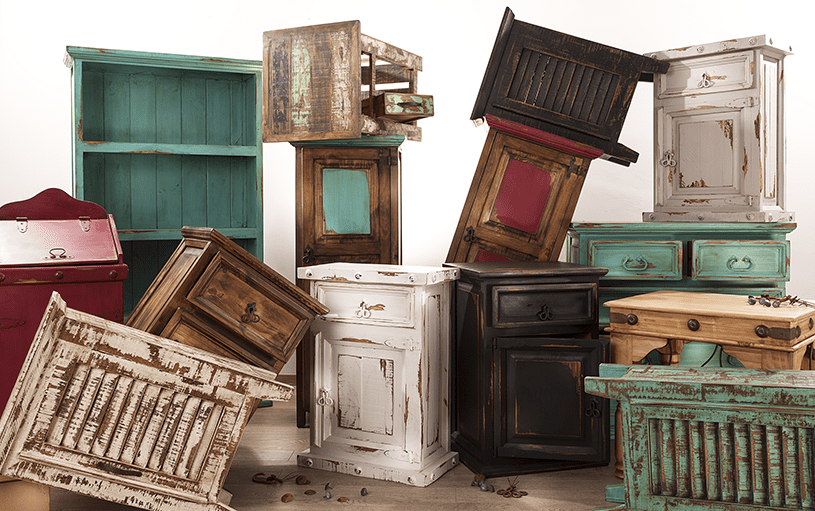 We are inspired in different styles of finishes, traditional and ancient to trace a times from where these creations are inspired. We combine artisan and modern techniques for the elaboration of our finishes with the use of materials friendly to the environment and thus to take care of the health of our clients and of the planet.